Lybethras Muse Mariah Rivera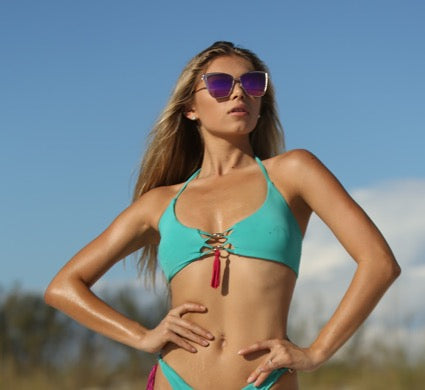 Meet our #lybethrasmuse Mariah Rivera wearing  our Maju bikini in green. 
Where are you based ?
I live in Tampa and do most of my shoots there. I also travel to Sarasota as well.

What do you most love in life ?
My son, I love watching him grow more and more everyday.
What is in your  beach bag ?
Maui babe, and a sand cloud. That's all I bring with me and my favorite sunglasses.
Which places do you want to travel ?
There's so many places! I'd love to go to Bora Bora, or Greece.

Any travel tip or place that you consider a must go ?
California, I've only been once but have wanted to go back since I left.

Which is your favorite lybethras bikini and why ?
I love all of them, the colors are amazing on!
Any tips to keep your body beautiful ?
Eating right and drinking lots of water!
Keep up with Mariah on instagram 
@mariahrivera_
Are you a #Lybethrasmuse ?
Use #lybethrasmuse on instagram so we can find you!
If you want to be our #lybethrasmuse Please send us an email. 
---