French Polynesia is a real paradise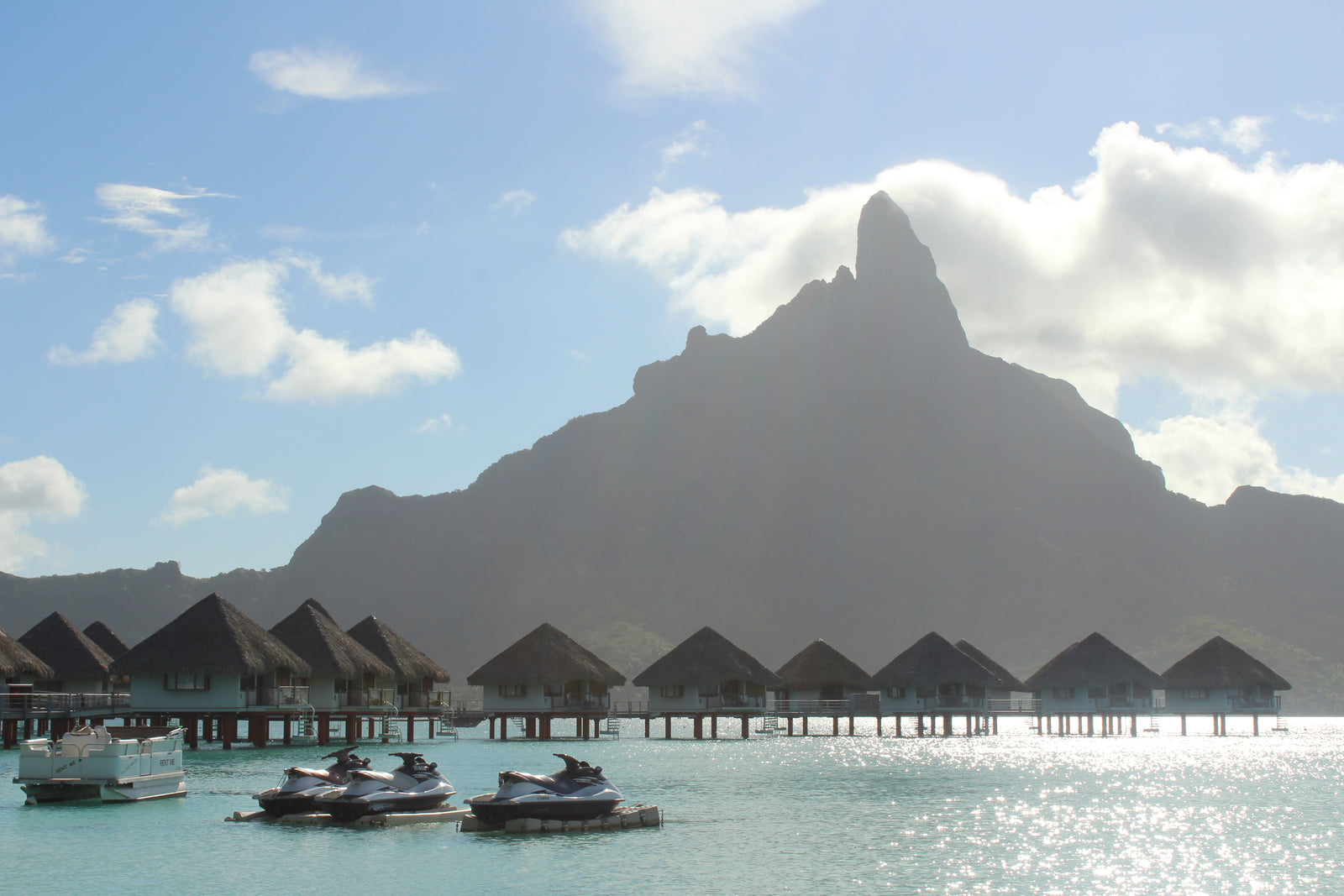 I will start telling that French polynesia is quite far from us. Imagine that I have traveled from Brasil almost 24 hours to arrive there. But is completely worthy. We spend 16 days over there on Moorea, Bora Bora and Papeete, I super recomend this trip. Special for a honey moon. Bora Bora is a real paradise in the earth. We love it.
The color  and the warmth of water  is  unbeleliavable. we spend all day in the water.   
This is my muse @annagmartinez  in our bungalow. A really nice view every day. I recomend stay in a bungalow. She is wearing our Cruz top with hand made braided straps. One of our best selling from our new collection and our cheeky bottom with scrunch.
                                     And Beautiful  Sunsets everyday!
Amazing boat trip with Tanoa Private Tour. Look for him on Trip advisor. A real adventure with sharks, arrays and the most beautiful  nature with best water temperature because I hate cold water. 
---